In this article I explain how you can support Ukraine with your WordPress website.
By reading the article you will learn about an alternative and creative way to support Ukraine by simply installing a plugin Upqode. The plugin is called 'Stop the War'.
If you like this article, you are likely to like also the following blog posts:
What is the 'Stop the War' Plugin?
'Stop the War' is a plugin created by Upqode, a digital marketing agency from the US.
What Does the Plugin Do?
After being activated, the plugin installs a sticky top bar (above your main navigation) with a link to the National Bank of Ukraine for donations.
The developers claim the following
How to Support Ukraine with Your WordPress Website
To support Ukrainians through your website, you can do the following:
Visit the WordPress plugin depository (or click Plugins > Add new on from your WordPress dashboard)
In the search bar, type 'Stop the war'
Download and activate the plugin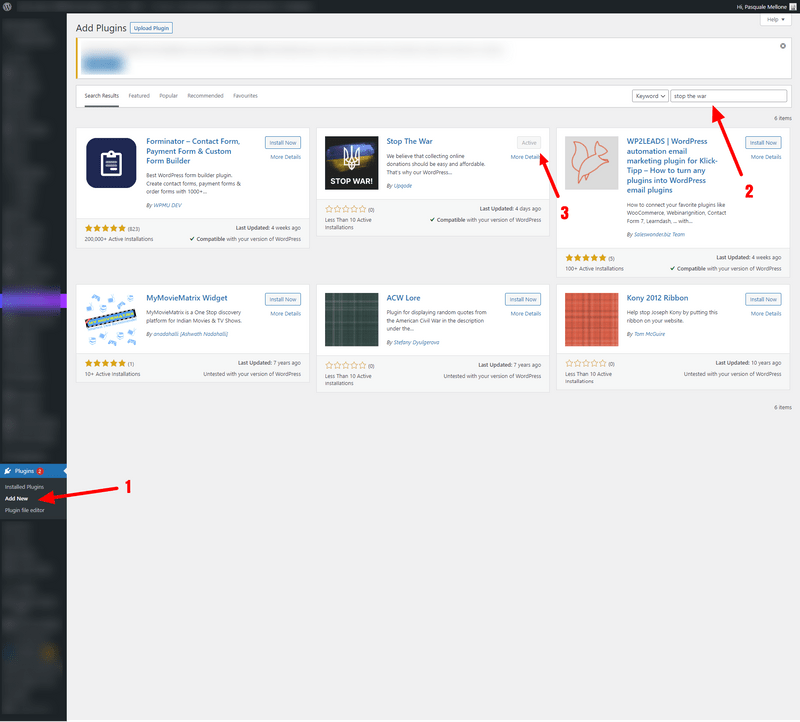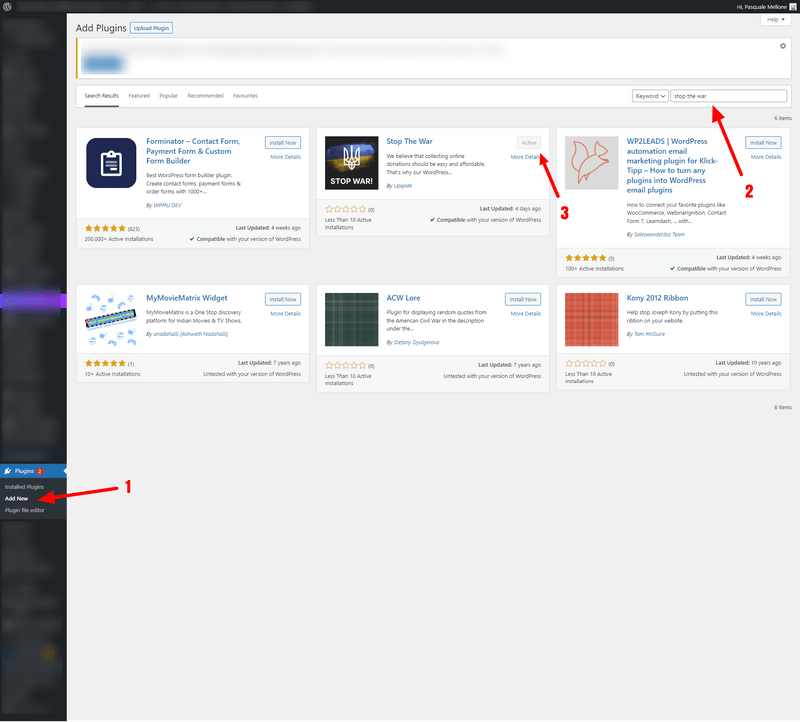 Featured image by Egor Lyfar on Unspash.com
Please let me know if you liked the post. Just click on one of the two buttons