Very, very exciting news for Magic, the dog from Irish Dogs for the Disabled that Increasily has supported since she was a puppy.
She is now a MOM!
Magic had 6 lovely healthy and happy puppies. Mom and babies are doing great.
Magic is such a sweet and loving mother, and no doubt this will imprint on these lovely babies.
Magic was chosen as a brood for Dogs for the Disabled because of her excellent health and temperament.
She gets to sit back and relax now while her pups start their wonderful journey to becoming Assistance Dogs.
Their journey starts when they are about 12-14 weeks old, when they join their socialising family.
They will learn basic commands like Sit/Stay/Come and they will be calmly introduced to different environments like elevators/shops/busy roads. More importantly they will learn about love, affection and companionship, which our socialisers are experts in.
Eleanor from Irish Dog for the Disabled just sent us this message:
Thanks to your generosity, you not only helped Magic but you have helped create a possible 6 future Assistance Dogs that will make an incredible difference to children and adults living with a physical disability in Ireland.

This will be Magic's final Pupdate and I hope that you have enjoyed watching her journey.

Here's a quick look back on beautiful Magic: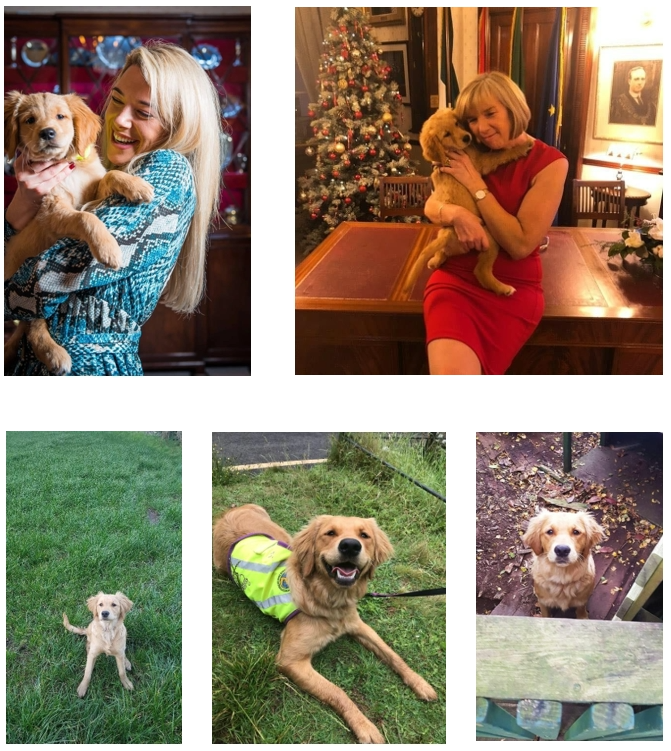 We are sad to learn that this will be the last update about Magic but we are super happy for her and her puppies!
Please let me know if you liked the post. Just click on one of the two buttons