Are You Looking for a Website for Your Real Estate Agency?
Take a look at this fast and responsive real estate website design project, which we delivered for Ray Cooke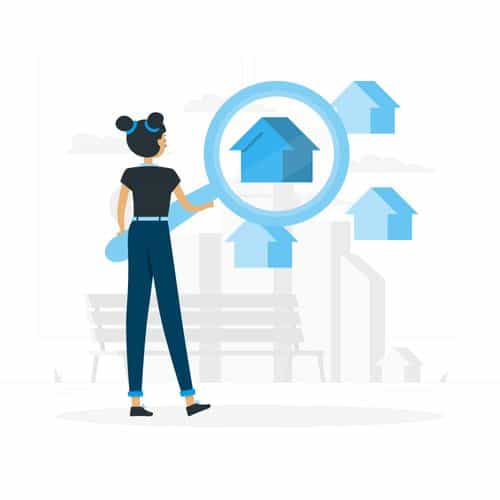 Real Estate Website Design
WordPress Theme: RealHomes
For this project we have used RealHomes by Inspiry Themes. We liked this theme from the very beginning, especially from a visual point of view. We felt it reflected the natural evolution of our client's website.
Our client requested a lot of custom features, especially on the homepage. If you are planning on implementing a high level of customisation, you might want to be aware that the homepage of this WordPress themes is made of fixed blocks. Most users might find this different from the usual WordPress pages they build with Elementor or Visual Composer.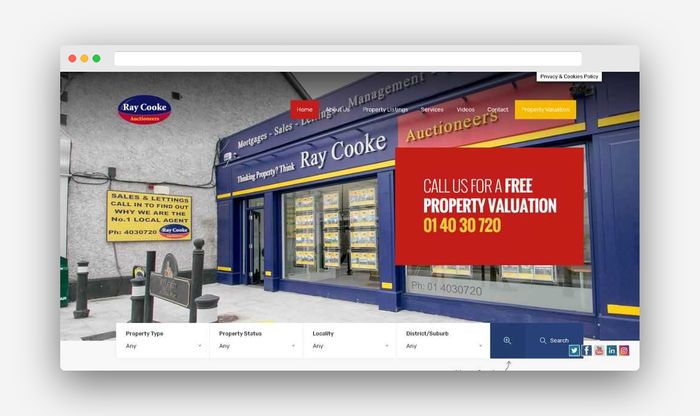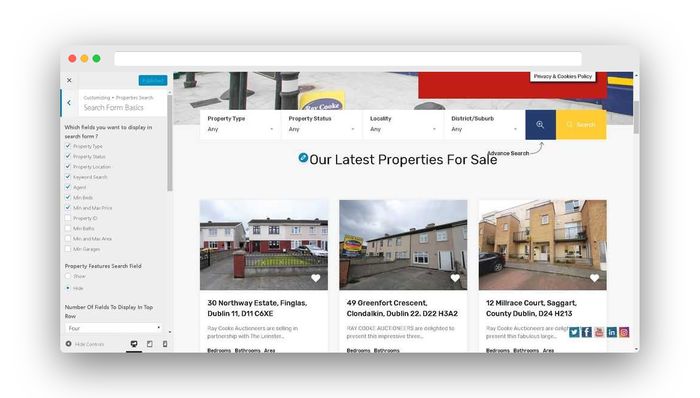 Real Estate Website Design
Custom Property Search Filters
One of the main and most important requests from our client was a highly-customisable property search bar. The search filters should take into account the specificity of the country, divided into counties, and of the main urban area of Dublin, divided into post codes and districts.
The built-in features of the theme along with some element of customisation that we introduced allowed us to offer a simple and yet highly-customisable search bar.
Real Estate Website Design
Property Listings
Naturally, any auctioneer website needs to show their property listings. In the case of our client, there were three types of properties: Residential, Commercial and Site. Each property could have three different status: For Sale, For Rent, or Let Agreed.
In the final solution implemented, each property listing page shows: featured image, property address, number of bedrooms, number of bathrooms, area (in square ft), status and price.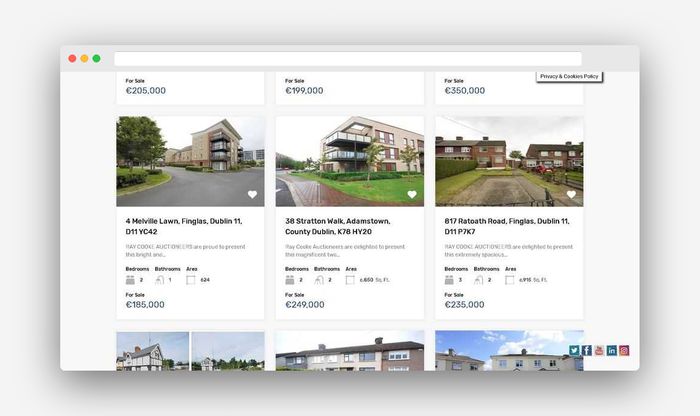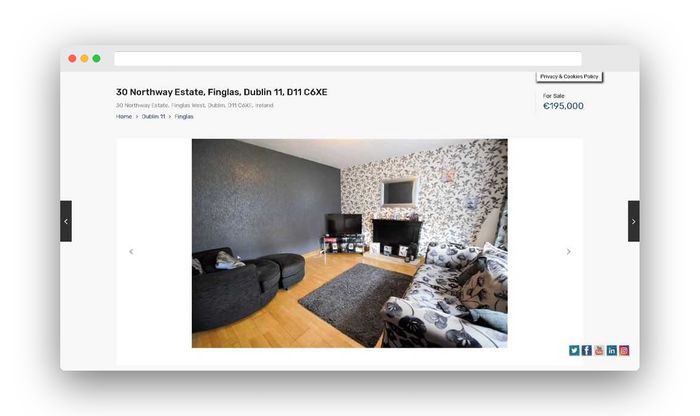 Real Estate Website Design
Property Page: Gallery
One of the strengths of this project relies on the individual property pages. This is where the real estate agency can really shine and showcase what they have to offer in a modern and functional way.
Photos are probably one of the most important aspects of any property. For this reason, we implemented a slider image gallery right at the top of our listing.
Real Estate Website Design
Property Page: Features and Contact Form
On top of the property description, the solution we developed allows our client to include relevant details of the property such as BER rating and main features in the form of a list.
Inquiring about the property is very easy. In each property page, you will find a sticky (= it follows you while you scroll through the page) contact form you can get in touch with the agent directly from.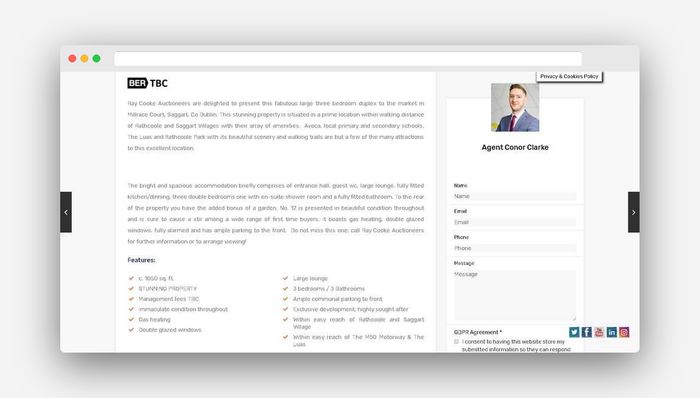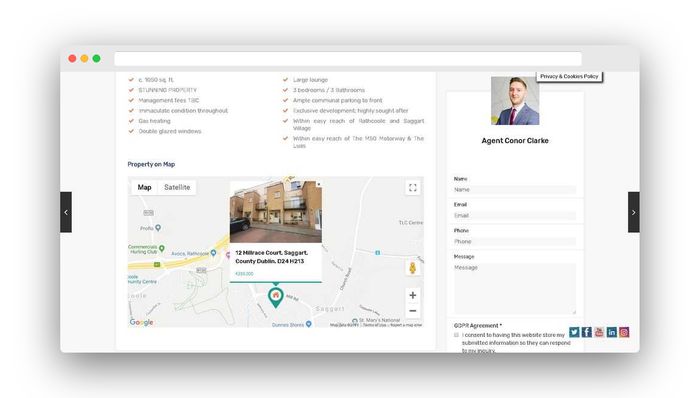 Real Estate Website Design
Property Page: Google Maps
Another feature that is nowadays a give for any property website is the integration with Google Maps.
In our case, we customised the map to show a pin with a rich snippet of the property including featured image, price and address.
Real Estate Website Design
Contact Form: Free Valuation
Our client wanted to stress their free valuation service. We have accomplished that by highlighting the corresponding button in the main navigation. We have also added a sticky banner in the sidebar of most of the pages.
Clicking on the button or banner will take the visitor to a free valuation form where they can enter their details and be contacted by an agent.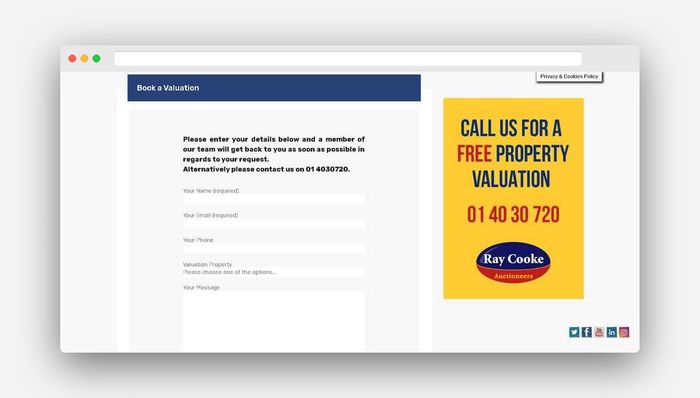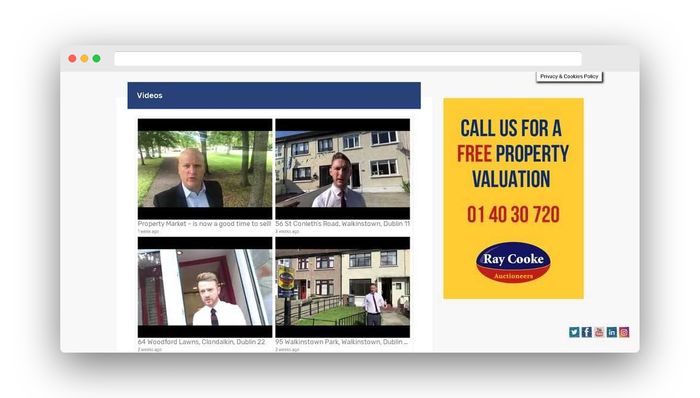 Real Estate Website Design
Youtube Video Channel
Our client consistently produces and shares videos of the properties they advertise. We also regularly create videos and photos for them through our social media Conquer plan.
The client is very active on Youtube. For this reason we implemented a plugin that automatically showcases videos from their Youtube channel, without any additional upload or copy and paste.
Real Estate Website Design
Frequently Asked Questions
Are you


ready




to start your project?