Are You Looking to Drive More Traffic to Your Website?
Learn how we managed to increase organic traffic by 19.9% for Minima Home in this SEO case study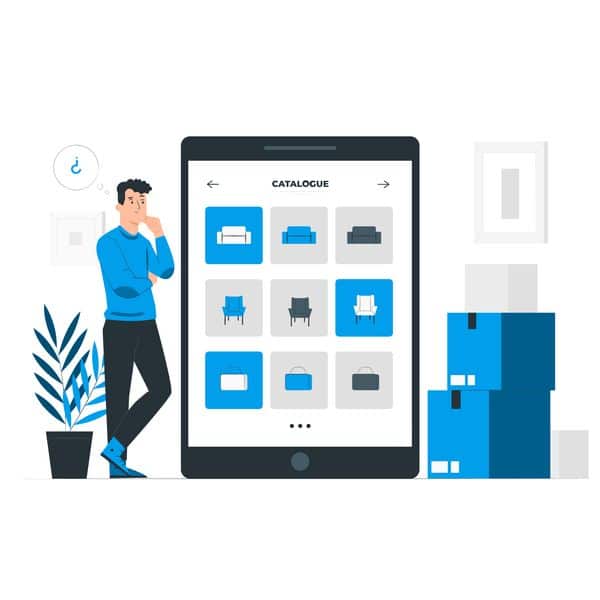 Minima was established by Helen Kilmartin in 1996 as an interior design consultancy and retailer representing many of the world's leading furniture, lighting and home accessories brands. Over the last two decades Minima has worked on leading private and commercial developments in Ireland, Europe and the Americas.
With an emphasis on quality and craftsmanship, Minima combine contemporary design with antiques and art to create unique spaces offering a single source for furniture, lighting and accessories.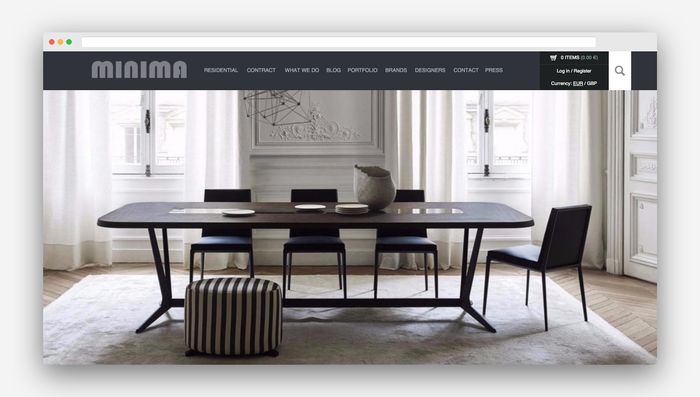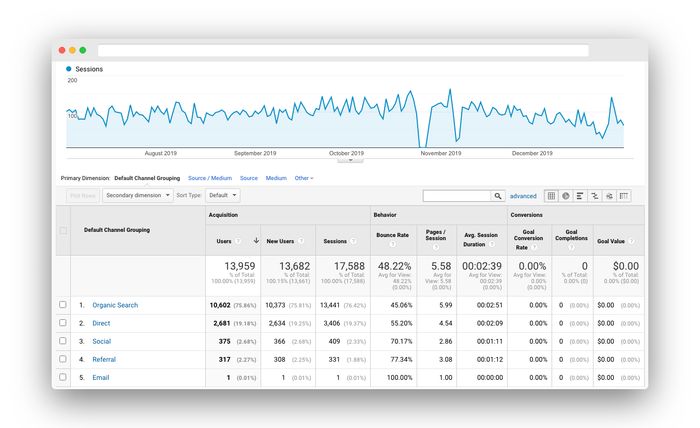 SEO Case Study 2020
The Challenge
Minimahome.com received an average of 2,931 visits per month, for a total of 17,588 visits between July – December 2019.
Their traffic from organic search, mostly Google, resulted in 13,441 sessions within the same timeframe (76.4% of the total number of sessions).
The client believed this number could be improved and asked Increasily to work on optimising their visibility on search engines through SEO. In this SEO case study we show you the results of our work.
SEO Case Study 2020
The Results: Traffic
By using a combination of onpage optimisation and link-building, Increasily brought the number of overall sessions to 21,485 within the following six months January – June 2020. This was a 22.1% increase.
Traffic from organic search also increased to 16,116 sessions. This was a 19.9% increase in comparison with the previous period.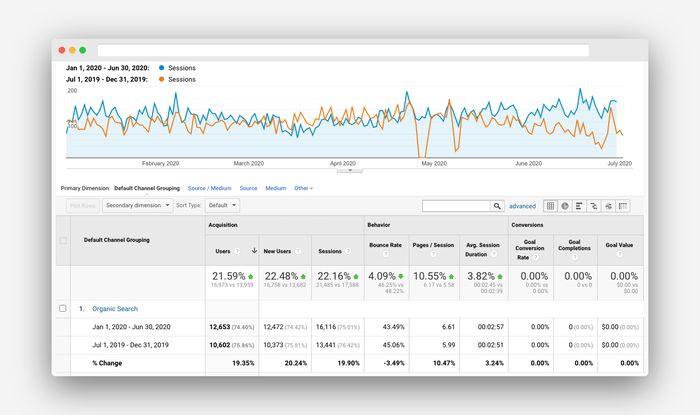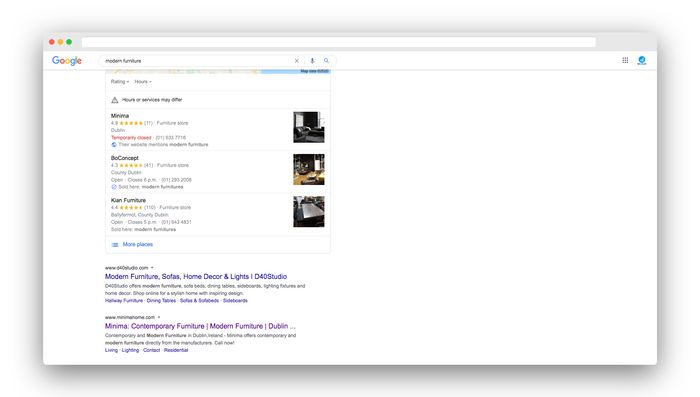 SEO Case Study 2020
The Results: Rankings
Through our SEO work, we managed to rank Minimahome.com on Google first page for highly-relevant and high-search volume keywords like 'designer furniture' (ranking #1 on Google first page), 'modern home furniture' (#1), 'modern furniture' (#2 as per screenshot), 'contemporary furniture' (#2) and many more.
As you can see from the screenshot, Minimahome.com also ranks in the top positions in the Google local pack. The Google local pack is the box generally showing three listings from Google Maps. it is very important for visibility for local searches.
Frequently Asked Questions
Are you


ready




to start your project?