More than a social media agency

management.

content.

engagement.

reach.

growth.
01. WHY DO I NEED SOCIAL MEDIA?
Whether you like it or not your current and potential clients are using Facebook, Twitter, Instagram, LinkedIn, Pinterest among others, commonly referred as social media networks. These are only some of the numbers to take a look at:
2.2M FACEBOOK USERS
2.2 million Irish people use Facebook and Twitter is the runner-up social network with 835,000 profiles, followed by Instagram and Snapchat, respectively at 735,000 and 650,000.
45% MALE 55% FEMALE
Facebook is used by a slight majority of women 55% vs 45% men with Instagram showing even a larger split between male 38% and female 62% audience. In Twitter the trend is turned around with an average 60% vs 40% in favour of men.
5h 40m A WEEK
It's the average time spent weekly on Facebook by a user in Ireland between passively browsing their newsfeed, taking selfies, creating stories. 78% say they shop online on any device, while 27% mention 'seeing an ad online' as the main driver for their purchase.
02. HOW MUCH DOES IT COST?
Our social media management plans are designed for you who are too busy growing your company. Whether you just want somebody who looks after your social media platforms, or you need a Social Media Manager but don't have the resources to hire one, or you need a Social Media Agency to increase brand awareness through bespoke content creation, we've got you covered!
Social Media Audit
Up to 1 Social Network
Up to 3 Posts per Week
Profile Optimization
Dedicated Customer Area
24/7 Reporting Dashboard
24h Response Time
Access to Editorial Calendar
+Grow Plan
Up to 3 Social Networks
5 Posts per Week
Cover & Profile Photo Design
Social Media Marketing
1 Ad Campaign / 2 Ads per Month
Competitive Analysis
Social Media Strategy
+Master Plan
Up to 5 Social Networks
Up to 7 Posts per Week
20 Bespoke Photos / mo
1 Bespoke Video / mo
Dedicated Account Manager
Monthly Consultation
Community Management
03. I WANT TO SEE WHO YOU WORK WITH
You or your Social Media Agency already manage your social media profiles but are not getting the results you want or your number of followers and engagement are not growing fast enough? These are some of the customers we have worked with: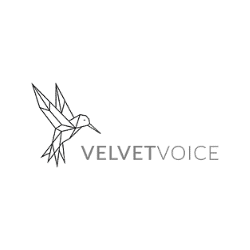 …AND THEIR FEEDBACK
As a Social Media Agency we have helped both B2B and B2C clients acquire new customers and achieve their business goals.
"Thanks for your hard work and strategic involvement in the development of Medley and the Medley brand."
– Andrew Rudd, Medley.ie
"They have helped me quickly achieve super successful marketing results where many before them made false promises and could not deliver."
– Mark Walsh, iMindCoach.ie
"I am eternally grateful for your skills & you too Andrea. It definitely takes Italians to do stylish social media campaigns."
– Tommy Ellis, VelvetVoice.ie
STILL NOT CONVINCED?
LET US ANSWER SOME QUESTIONS YOU MIGHT HAVE ABOUT OUR…

.
Not sure what plan is for you? Call, Text, Email our Social Media Agency or come and say

…
HELLO
We
would

love



to hear from you