Design a Beautiful Website with Our Web Design Agency
We help you achieve your business goals with a fast and responsive website that reflects your brand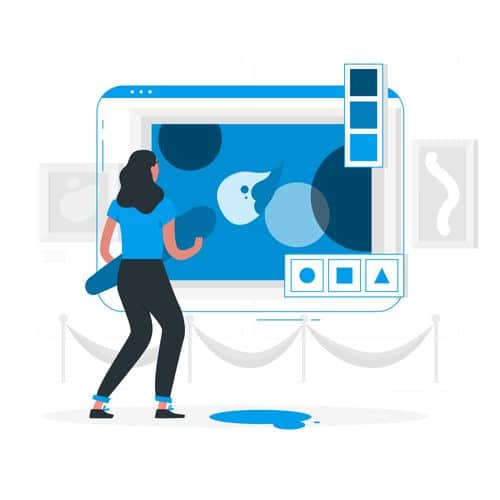 Selected Work
Click on a project to learn more (it redirects to Behance)
How Can I Build a Website for My Business?
Whether you are a new business, startup or SME and you never thought about getting a website, it's time to ask yourself some questions
Do I Need a Website?
Consider three simple stats: 97% of internet users go online to search for a local business, while 30% of online users say they wouldn't do business with a company that doesn't have a website. Last but not least, only 64% of small businesses have a company website (source: fundera.com). By getting one you will be already ahead of the remaining 36%.
Do I Have the Budget?
Nowadays websites are not as expensive as they used to be. At our web design agency we try to be as competitive as possible with our pricing. You can even decide to start small with just a one-pager and then gradually move up to a more structured website as your business grows.
I Already Have Enough Business
The purpose of a website is not only to attract new customers but to represent your brand online and be of service to your current clients. Before visiting any business users look up opening hours, directions, phone number but also the company profile, their products and services and their reviews and testimonials.
When to Get a New Website?
Below you can find three simple questions you can ask yourself before contacting a web design agency
Is Your Website Mobile-Friendly?
A responsive and mobile-friendly website will look good on any device, desktop, laptop, mobile or tablet. To check that, simply visit your website from a mobile device. If pictures and text are cut off or the text is too small, it means your website is not responsive.
Is Your Website Fast?
Is your website loading in less than 3 seconds? That's the recommended time. Anything longer than that, you will lose a % of prospects due to your website being slow to load. Multiple elements influence the page load speed including images, videos and your design.
Does It Reflect Your Brand?
This is one of the most common problems companies and brands face. In some cases the website you might have a nice website. The problem is it really doesn't reflect who you are, your brand personality and how you want to be perceived.
How Much Does a Web Design Agency Cost?
Features
COMPARE PACKAGE FEATURES
Number of Design Proposals
Mobile and Tablet Friendly
Content Management System
Google Analytics Integration
Special Feature: Photo Gallery
Special Feature: Portfolio
Training Session Included
Dedicated Project Manager
Gift Certificates / Voucher
€999+VAT
Payable IN TWO INSTALMENTS
€1,999+VAT
Payable IN TWO INSTALMENTS
€3,999+VAT
PAYABLE IN TWO INSTALMENTS
€7,999+VAT
PAYABLE IN THREE INSTALMENTS
Up to 500 (Products included)
I have been using Increasily for almost a year now. I find them very professional, very easy to deal with and most importantly I can see that we are getting excellent exposure on all of the platforms and this is resulting in increased revenue . I would highly recommend Increasily to anybody who is interested in getting a top quality service for a very fair rate. Thank you Pasquale and team

The Wild Atlantic Lodge


8/31/2020

I've been working with Increasily for 6 months and it's been great. They've done website edits, social media campaigns, IT advisory, systems set-up. Would recommend, they're responsive on email, graphic design is great quality and they're friendly experts,

Conor Mulloy


7/02/2020

Pasquale and the team at Increasily have been nothing but fantastic since we linked in with them! Working for a charity has its digital challenges, and the team at Increasily have been a saving grace. Quick to respond and always helpful. Would recommend to anyone looking for a media/website partner to consider this team.

Madeline Regan


4/30/2020

We hired Increasily to create our website and we are so happy with it! They did a fantastic job. Highly recommend! Take a look. sapphireseassrilanka.com

Jeanette Kangas


4/23/2020
Frequently Asked Questions
Get a Quote!
Get a fixed quote for your project. Free one-month trial on selected plans