More than Website Maintenance


✔️ backups
✔️ upgrades
✔️ security
✔️ performance
✔️ updates
01. WHY DO I NEED WEB MAINTENANCE?
"All businesses need regular website maintenance to attract and retain customers, maintain search engine rankings and present new information, products and services to the public. Website maintenance is also required to maintain the value of the website over time." (Chron, n/a)
A Hacker Attack Every 39 Seconds
43% of UK and Ireland businesses have reported breaches or attacks in the last 12 months. Cyber attack statistics show 72% of large companies report such events. (Hosting Tribunal, n/a). If your site is compromised and you don't have a backup version of your files and database, you might have lost everything.
79% Won't Buy from Slow Websites
This stat shows that something like a slow loading site can easily turn visitors away—sometimes for good (Unbounce, 8th December 2018). The main causes of slow-loading websites, like images too heavy or too big, cluttered database, etc. can be easily identified and fixed.
73% of WP Websites Are Vulnerable
73.2% of the most popular WordPress installations are vulnerable. They are vulnerable to exploitable vulnerabilities that can be easily detected with automated tools, within seconds (WP WhiteSecurity, 15th Aug 2019). The majority of website vulnerabilities come from old versions of either WordPress or its plugins.
02. HOW MUCH DOES IT COST?
Our Web Maintenance plans are designed for you who are too busy growing your company. Whether you are launching your new website, or you want a reliable company looking after your brochure or ecommerce website, our Web Maintenance Agency has got you covered!
Features
COMPARE PACKAGE FEATURES
404 Monitoring & Redirects
Keywords Ranking Monitoring
Unlimited New Pages / Posts
Dedicated Account Manager
30-Min Monthly Consultation by Phone
€49 +VAT
Payable Every Month
€99 +VAT
Payable Every MONTH
€149 +VAT
PAYABLE EVERY MONTH
03. I WANT TO SEE WHO YOU WORK WITH
You already had some SEO work done on your website by another SEO Agency but didn't get the results you wanted or your website rankings are not progressing fast enough? Take a look at the results achieved with our SEO clients…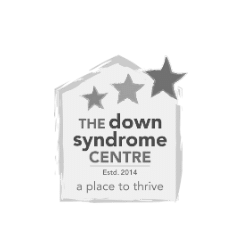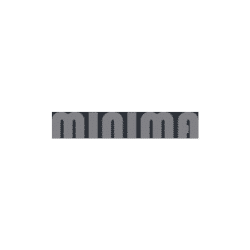 …AND THEIR FEEDBACK
With the most incredible people working with us, it comes as no surprise that our SEO Agency has achieved some great results.
"Thanks for your hard work and strategic involvement in the development of Medley and the Medley brand."
– Andrew Rudd, Medley.ie
"They have helped me quickly achieve super successful marketing results where many before them made false promises and could not deliver."
– Mark Walsh, iMindCoach.ie
"I am eternally grateful for your skills & you too Andrea. It definitely takes Italians to do stylish social media campaigns."
– Tommy Ellis, VelvetVoice.ie
STILL NOT CONVINCED?
LET US ANSWER SOME QUESTIONS YOU MIGHT HAVE ABOUT OUR…

.
Website Maintenance Services
So, what are you waiting for? Call, Text, Email our Website Maintenance Agency or come and say

…
HELLO
We
would

love



to hear from you