Digital Marketing Weekly Roundup, Jan 4th – 8th 2021 – Happy New Year! I hope you all had a lovely, and safe, holiday break. For those who land on this page for the first time, in this weekly roundup you will find the most interesting articles from around the web about Digital Marketing, SEO, Social Media, Online Advertising, WordPress and more.
Weekly Roundup Featured Article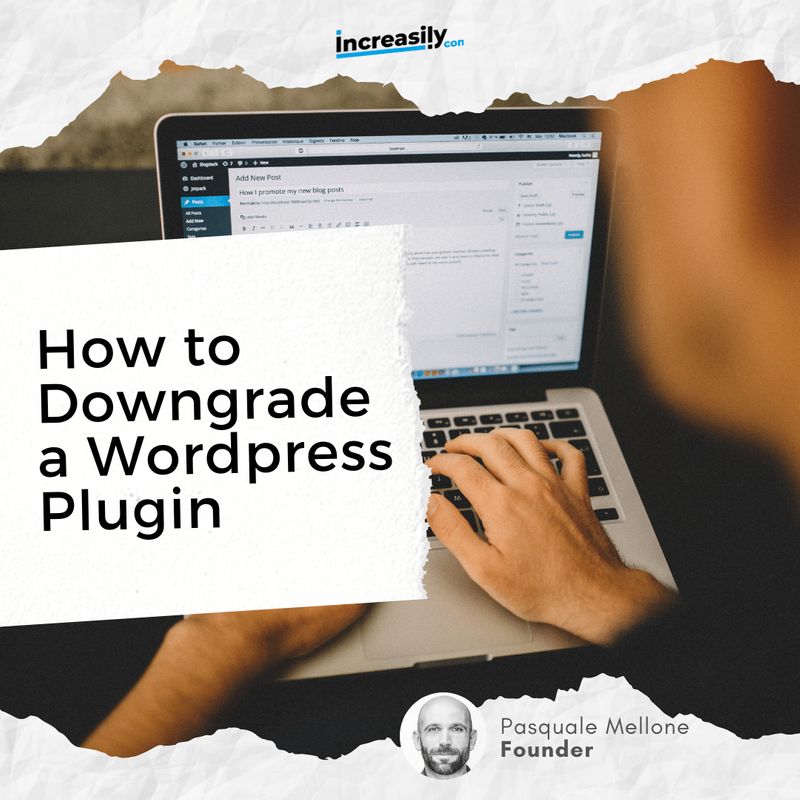 Following the success of our other article, How to Downgrade WordPress to a Previous Version, I have recently published a new one focusing on the downgrade of plugins.
In this article I show you a step-by-step process to downgrade a plugin to an earlier release manually or by using a plugin.
If your website is experiencing issues after a plugin update, by reading this article you will learn how to temporarily revert back to an older version.
And now let our weekly roundup begin!
SEO Weekly Roundup, Jan 4th – 8th 2021
Jan 7th on Seoagencydublin.ie – In this article that I wrote for Ireland's first and only Wix SEO agency, I discuss about Google SMITH algorithm. You might have heard of BERT? If so, in this article you will learn what SMITH is, why it's important to know and the main difference between SMITH and BERT.
In other news:
Content Marketing Weekly Roundup, Jan 4th – 8th 2021
Jan 5th on Backlinko.com – In this report Brian Dean aka Backlinko and team analysed the content marketing of +500 B2B companies to find out what works best for them.
Jan 7th on Searchenginewatch.com – If you are interested in improving the quality of the content on your page, this article will give you some useful suggestions analysing your page semantic relevancy, content structure and readability among other things.
Online Marketing Weekly Roundup, Jan 4th – 8th 2021
Jan 7th on Wersm.com – Microsoft Edge is adding cross-device history and tab syncing to users in the United Kingdom.
In other news:
WordPress Weekly Roundup, Jan 4th – 8th 2021
Dec 21st on Elementor.com – This is an article published before Christmas but I am mention it here because I think it's worth the reading. The guys behind Elementor, arguably the most popular page builder for WordPress, write about web design trends for 2021.
Jan 6th on Themeisle.com – The guys at Theme Isle wrote a great guide if you are planning on using Woocommerce for recurring payments.
Jan 7th on WPbeginner.com – Like most of the articles by the guys at WP Beginner, this is another great tutorial for any WordPress user.
In other news:
Social Media Weekly Roundup, Jan 4th – 8th 2021
Jan 6th on FB.com – Facebook has just rolled out a new design for their pages 'that makes it simpler for public figures and creators to build community and achieve their business objectives'.
In other news:
Weekly Roundup Disclaimer
The articles above are handpicked by me during the week. If you want your article mentioned on our weekly round up, or you want to promote your products or services through a featured article, feel free to get in touch.
Please let me know if you liked the post. Just click on one of the two buttons