How to optimise your website URL (in 2021) – In this post I am going to show you how to optimise your page URL for Google.
You will learn what a URL is, why it's important for SEO and what to do to optimise it.
If you want to learn the basics of SEO, you might want to check my other article:
If you need help with improving your rankings for your website, make sure you check our SEO services.
How to Optimise Your Website URL: General Questions
What is a URL?
URL stands for Uniform Resource Locator and it's the address or location of a web page or file on the web.
The URL is visible in the web address bar of your browser and it includes both domain (or sub-domain) and slug.
What is a Slug?
The slug is the part of the URL that identifies the specific web page or resource on the web.
It's the part that is displayed after the domain and on the right of the forward slash '/' sign
​https://yourdomain.com/this-is-the-slug
Why is the URL Important for SEO?
Google says that keywords in the URL 'that are relevant to your site's content and structure are friendlier for visitors navigating your site'.
In itself, this doesn't mean that by adding your focus keyword in the URL, your web page will rank higher.
While adding the focus keyword to your URL might not be a direct ranking factor, it might influence other ranking factors indirectly.
For example, a URL that is 'friendlier for visitors' might get a better Click-Through-Rate (CTR), which is one of the metrics Google considers for the ranking of your web pages.
How to Optimise Your Website URL: Tutorials
How to Optimise Your Website URL (in WordPress)
To optimise your website URL in WordPress:
From the backend of your page, click on Edit right below the post or page title
Edit your URL and click OK when done
​​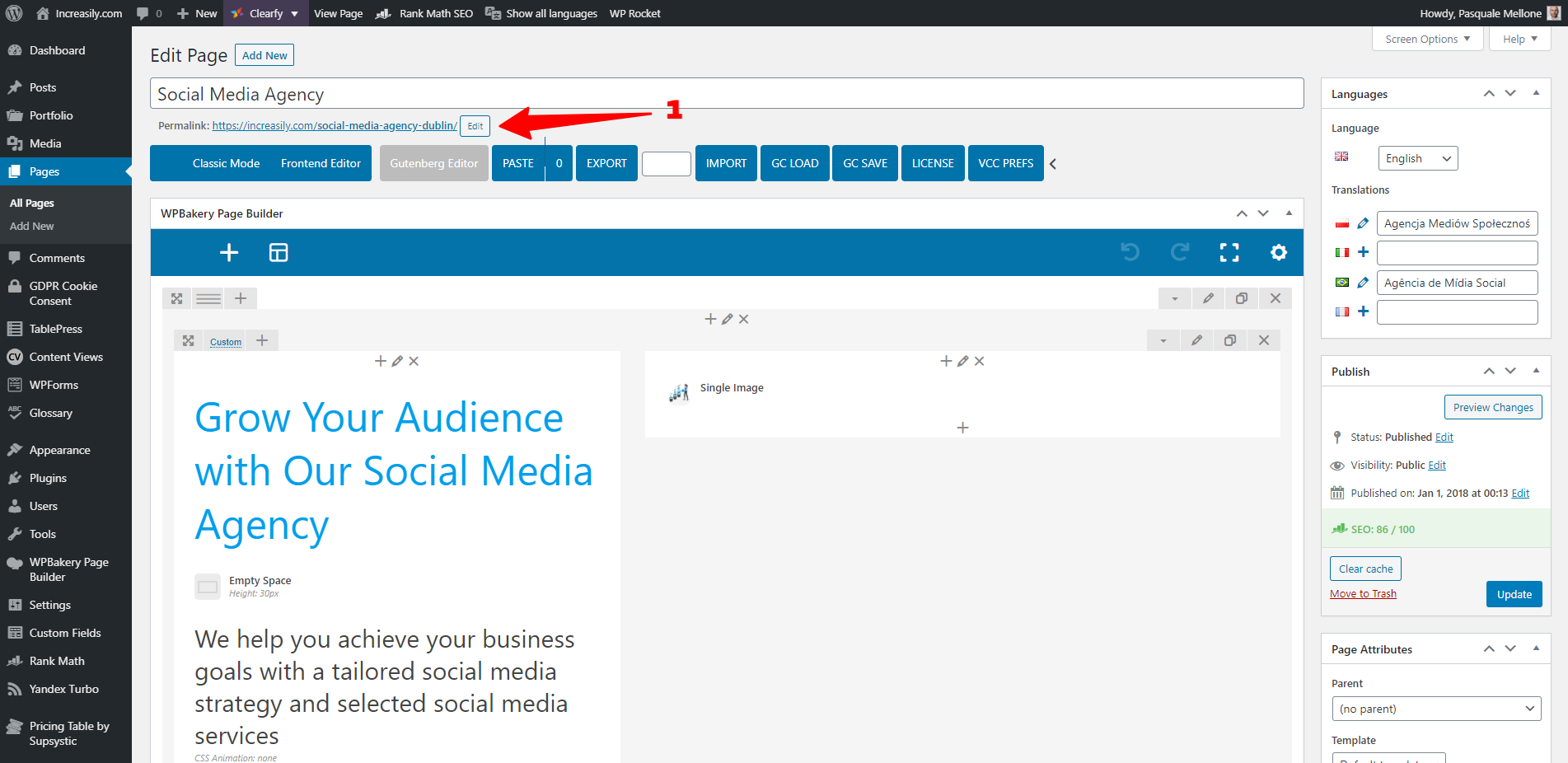 ​
​​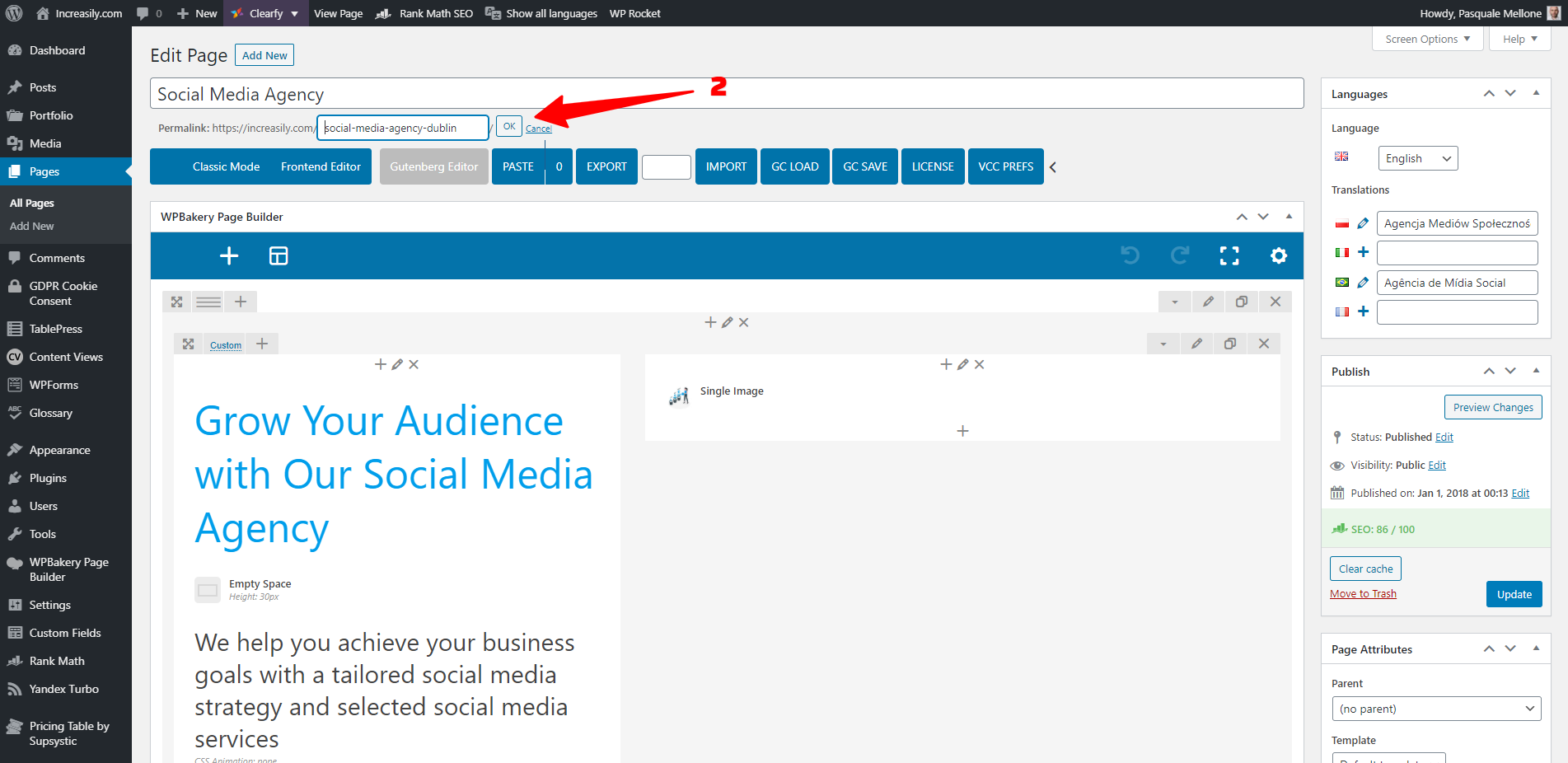 How to Optimise Your Website URL (in Rank Math)
To optimise your website URL in Rank Math:
Click on 'Edit Snippet' from the Rank Math sidebar (Gutenberg editor) or panel (Classic editor)

This will open a popup with three fields: Title, Permalink and Description

Enter your URL in the Permalink field
​​
​
​​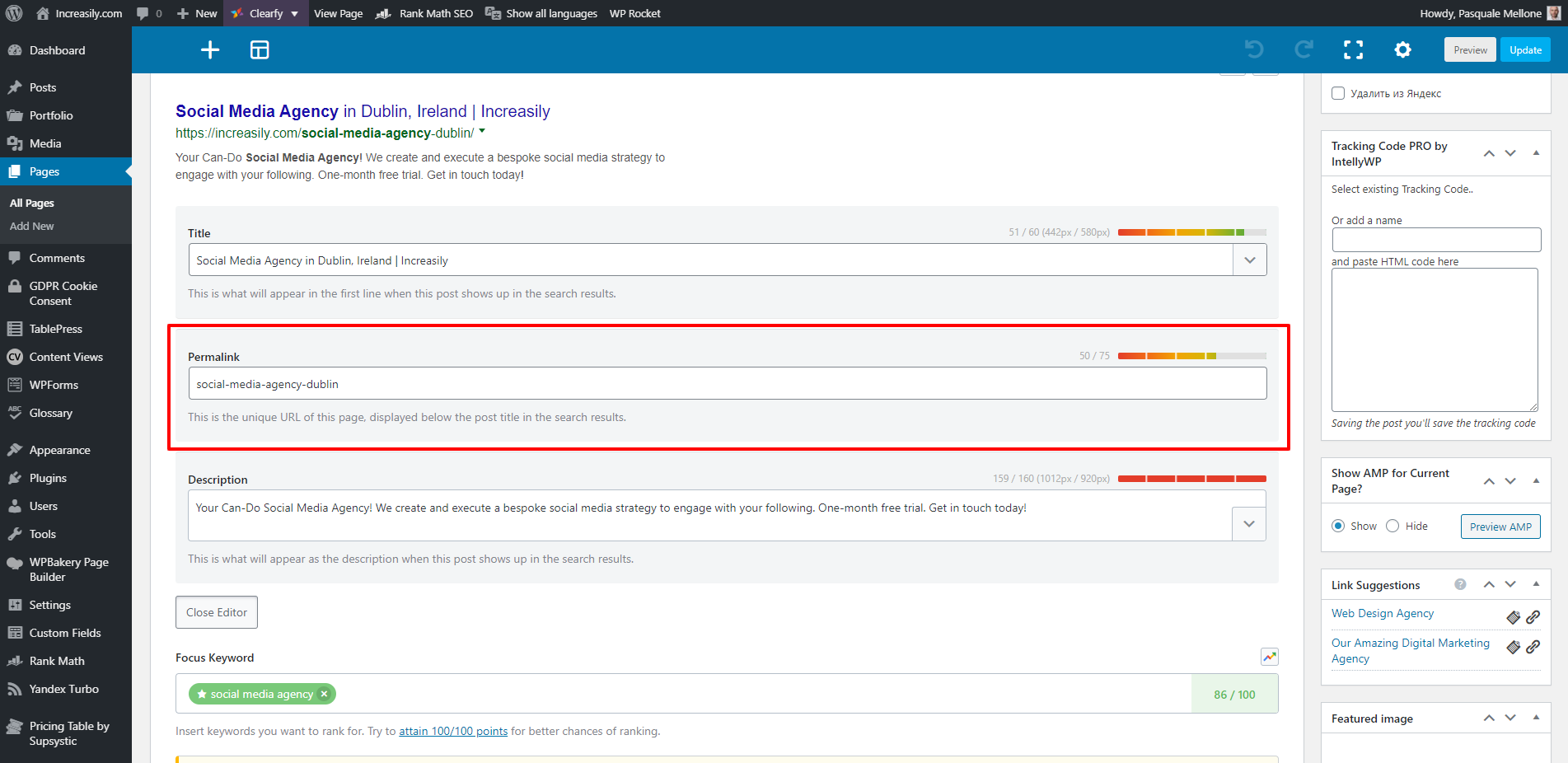 How to Optimise Your Website URL: Best Practices & Etiquette