Increasily has won a prize in the category Best Website, Restaurant at the Web Excellence Awards for the work done on china-sichuan.ie.
This is the first recognition for Increasily in 2022 and follow last year's awards including:
the Irish Enterprise Awards for 'Best Emerging Digital Marketing Strategists'
the MarTech Outlook nomination for 'Top 10 Digital Marketing Agencies, Europe'
Web Excellence Awards endeavor to promote excellence on Web and set standards by honoring distinguished Websites, Web Marketing Projects, Videos, Mobile Sites/Apps, Social Media Campaigns created by digital and creative agencies, designers, creators, freelancers, and entrepreneurs worldwide.
China Sichuan's old website had become very slow and not so user-friendly. Most importantly, owner Kevin Hui felt it didn't reflect the personality or history of the brand.
Together with Andrew Watchorn, photographer and brand strategist for this project, they approached Increasily for a complete re-design and re-development of the website.
At Increasily, we have created a fast, functional and easy-to-use website for both staff and customers.
Powered by WordPress, the website design is based on a mix of traditional (the Chinese logograms, the vertical lines, etc) and contemporary styles (the bold font, the strong colour palette).
The custom-designed website includes, among other things:
Woocommerce shop
Integration with ResDiary booking system
Printable and downloadable menu
Fixed bottom menu on mobile
Easy to use plugin to update the menu (with allergens)
WP Rocket caching plugin to ensure a fast page loading and time to interactive
We also looked at overall website elements such as:
Tracking (Google Analytics)
Security (Wordfence)
SEO (Google Search Console)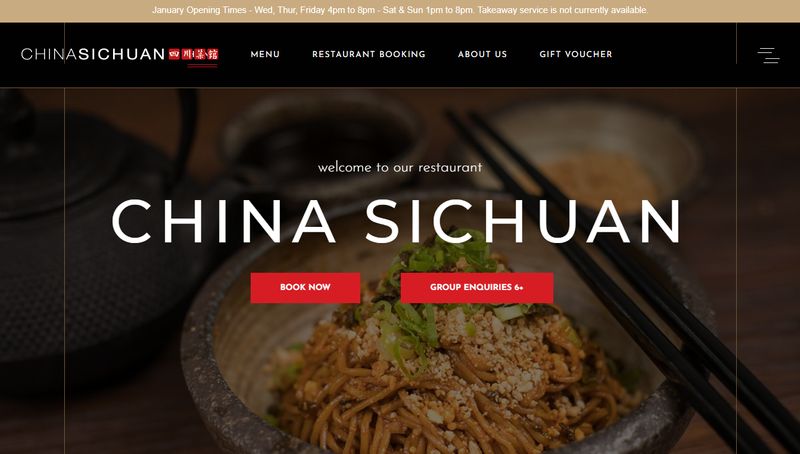 Featured image from Museums Victoria on Unsplash.
Please let me know if you liked the post. Just click on one of the two buttons