According to statistics, Amazon's net revenue in the year 2019 was more than 280 billion USD. More than 200 million visitors visited Amazon in 2020 alone, and these numbers are only set to grow. For online entrepreneurs, there is no better time than now to ensure that a small or even big percentage of these online shoppers buy from you. How do you do that?
The answer is Amazon SEO or search engine optimization as it is otherwise known. It is therefore important to understand how Amazon SEO works and also how to crack Amazon's A9 algorithm.
Wondering why?
So that you can stand out from among the millions of active sellers on the e-commerce platform.
YOU DO THAT BY OPTIMIZING YOUR PRODUCT LISTINGS
Most sellers know that the best way to rise in the search results of Amazon and try to establish a presence is through the powerful Amazon SEO or search engine optimization using an Amazon product research extension.
Amazon SEO is the method to optimize your Amazon product listings so you can rank higher in Amazon searches when specific associated keywords are used. When you improve your product listing, you give Amazon an easier time finding your product and displaying it to shoppers looking for similar products.
It is almost similar to how Google works where after putting in a search string of keywords, Google will return pages of results, and it is normal for most people to click the first three to five links on page one.
Overall, SEO works intensively with keyword optimization, product title optimization, product image optimization, pricing strategies, efficient backend keywords, and an excellent application of the Amazon A9 algorithm.
Understanding Amazon's A9 Algorithm
Amazon uses the A9 algorithm to rank your products. The ranking process impacts where your product listing would appear on Amazon's search engine results page or SERP. Of course, it is based on a specific set of keywords and various other determining factors. 
Amazon primarily bases your ranking on the probability of the shopper or searcher buying your product. And how does the Amazon A9 algorithm make that happen?
Amazon can display millions of products on the first page, and there are millions of search strings being entered into Amazon by the minute. For every single search, Amazon would have to decide which products to display – in just a matter of milliseconds – from the wide pool of products on its platform.
Besides deciding which products, Amazon also takes charge of assigning the rank of the product listings from search result entry number one to the nth digit.
So here's what happens:
Amazon first looks at the keywords that the shopper used in the search query. If your product listing doesn't match any of the keywords entered, then your product listing will not appear in the search results. This first step alone shows how significant keyword optimization is to Amazon SEO.
If you were able to have your product listing displayed and were successful in the first step, Amazon would try to evaluate a successful purchase's likelihood based on how your product performed previously. To get to an accurate forecast, the A9 algorithm will line up these critical metrics at a per keyword level:
Your search result click-through-rate or CTR

Your current conversion rate on your product page

Your overall sales
Search terms matter
Note that Amazon's A9 algorithm understands that your products might have varying CTRs and conversion rates for every shopper search. Say, for example, the shopper included a particular color or specific size on the search engine, and your product listing has an exact match. The shopper would likely click on your product and, hopefully, click the "Buy" button.
Compared to a shopper who enters a more general search, yes, your product would also turn up but expect it to be at the bottom of the search results page or even on the next page. This means then even if your product listing was a match, the likelihood of the shopper visiting your product is very slim.
Pricing makes a difference
Factors like pricing also influence A9 rankings. If you have a more significant price variance than other entrepreneurs, you will be at a disadvantage.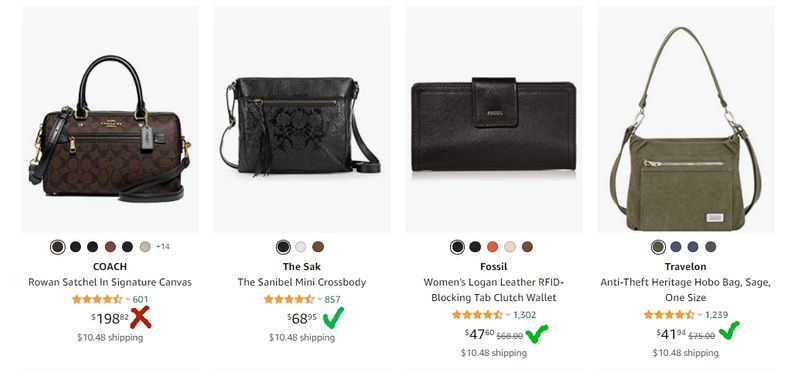 Your inventory is important 
Another explicit factor would be your availability of stocks. Even if your product listing is there, but it is out of stock, you can be pushed far down in the search results. Expect to be on the 5th or even 12th page until you completely disappear. 
To help increase your CTR, the search to buy conversion rate, overall sales, and Amazon ranking, you can use several strategies and tools to optimize your product listings and increase your general SEO ranking.
At the end of the day, the primary goal of the Amazon algorithm is to help shoppers find the most relevant products for a particular search.
As an Amazon entrepreneur, you have to understand this algorithm to be sure that Amazon displays your product listing in every relevant consumer search.

How to Optimize your Amazon Page
Being a seller in the most prominent online marketplace will keep you on your toes. You have to be continuously innovative and creative so you can improve your ranking, to increase your sales and profits.
Here are ways to further optimize your page and promote consistent sales.
Assess the Competition
Before joining the frenzy of knowing the right keywords to use, put on your sleuthing or stalking hat and check out your competitor product listings.
Knowing your competitors' pages intimately and going through how they present their product and feed information to the shoppers can be a gamechanger for your business. Compare your images and content to theirs and dig through their bullet lists and product titles. Read their reviews too.
Learn from their product page and start making adjustments if you think that yours can still be improved.
Extensive Keyword Research
Keywords are pivotal to the success of your Amazon stint. They are a significant component of your product title as well the bullets.

AS TEMPTING AS IT IS DO NOT STUFF YOUR AMAZON LISTING WITH KEYWORDS NOT RELEVANT TO YOUR BRAND OR PRODUCT
Do not fall victim to keyword stuffing- the practice of stuffing keywords on a web page to manipulate search engines to rank higher on more searches. In truth, this is detrimental to your ranking.

Always remember that your product should have clear, detailed, and specific information because this can earn you a higher CTR and conversion. The right keywords can lead to sales and in turn a better ranking, which means potential business growth for you.
Finding the right keywords is no doubt challenging. However, with the help of tools like AMZScout, and other product finder tools you can explore the best selling products per category. These tools also give you analytical data on the best and trending keywords to use. This is especially beneficial if you have a new listing and have zero idea on what keywords to use. You also get a better idea of the current search terms that shoppers use when browsing through Amazon, something that will come in handy in optimizing your existing Amazon listings.
Optimize your product pages
Most shoppers are visual and keen on details. Therefore, an excellent way to attract more visitors and potential buyers is to make your page aesthetically exciting and 100% informative. 
Gone are the days of impromptu buying because most shoppers make it a point to scroll through product images and read the details. 
Use this to your advantage by optimizing your product page. You can achieve this by using high-quality images with detailed, accurate, and straightforward product descriptions. If you can, add in a video or two and focus on the "What's In It For Me?" You want your potential buyers to be curious about your product and relate to it, so you can influence their want and turn it into a need. 
If there are expectations that need to be set, be transparent about it. You want your shoppers converted into buyers and in time be loyal to your brand. You can do that by putting in usable information on your page.
HIGHLIGHT KEY PRODUCT FEATURES. MAKE THEM READABLE AND EASY TO UNDERSTAND
Use descriptive bullet points and strategically placed keywords. The more people scrolling through the information on your page, the higher they'd be interested in buying, and this means that your product can rank higher on Amazon.
Bank on your reviews
Remember that the more reviews you get, the higher you rank, so encourage your buyers to leave feedback.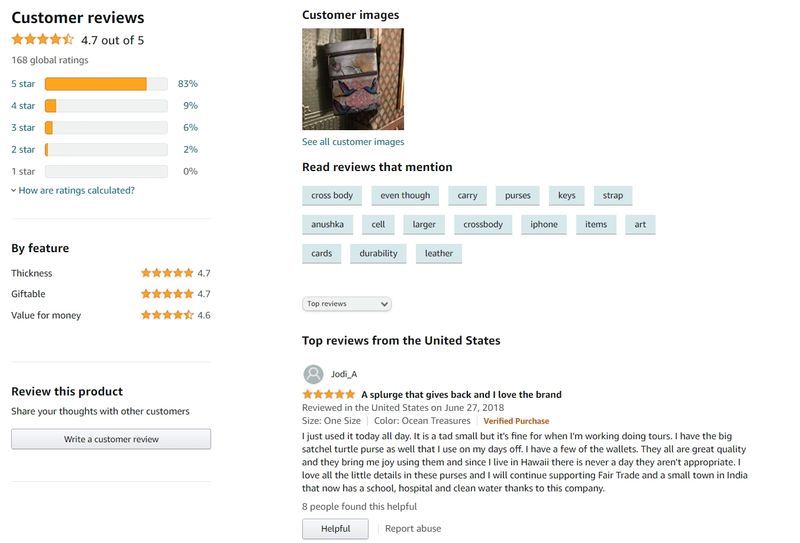 Positive or not, the reviews will help not only your ranks but the overall product and service you provide. It allows you to improve as long as you take all the feedback – criticisms included – positively and look for ways to improve what you offer.
You can't win every time. Some reviews would be biased, and most may even be about the shipping process but again, welcome every review that can be posted on your product listing page. A negative review can only be appeased with more positive ones, so just keeps them coming. 
Conclusion
The Amazon A9 algorithm has indeed changed the way online marketplaces work. 
Remember that sellers and Amazon would like buyers to click that "buy" button because there's revenue on that single click.
Regardless of whether you are a newbie merchant or selling your products on Amazon for years, SEO will always be a fundamental part of a successful sale. It will help you build your presence, your brand, and your confidence.
With excellent SEO marketing strategies and optimization, you can get Amazon to help you boost your ranks, so it becomes a win-win-win situation for everyone.  
You have a sale, thus earning revenue. Amazon earns a commission and the shopper is happy and satisfied with the product. All this in a span of a few minutes, maybe even less.
Featured image by Christian Wiediger on Unsplash
Please let me know if you liked the post. Just click on one of the two buttons