In this blog article I am going to show you how to add service hours on Google My Business.
On a recent post on Google My Business Help, Google confirmed you can now set hours for specific services.
The new feature is called 'More Hours'
This is likely in response to the current COVID-19 situation, which saw businesses like restaurants and cafes changing their operations to include takeout and delivery services.
If you like this article, make sure you check my guide on How to Update Google My Business during COVID-19.
What is More Hours?
It's a new feature on Google My Business that you can use to set separate hours for specific services such as pickup and delivery.
Is More Hours Available to All Businesses?
No, certain 'More Hours' can only be set for specific business types such as restaurants or cafes.
How Do I Add Service Hours?
To set More Hours for your Google My Business, follow these steps:
Visit business.google.com and login with the username and password used to create your listing
Choose the location you want to edit (if you have more than one)
From the dashboard, click on Info on the main navigation on the left
Scroll down to 'More Hours' and select the specific service you want to set custom hours for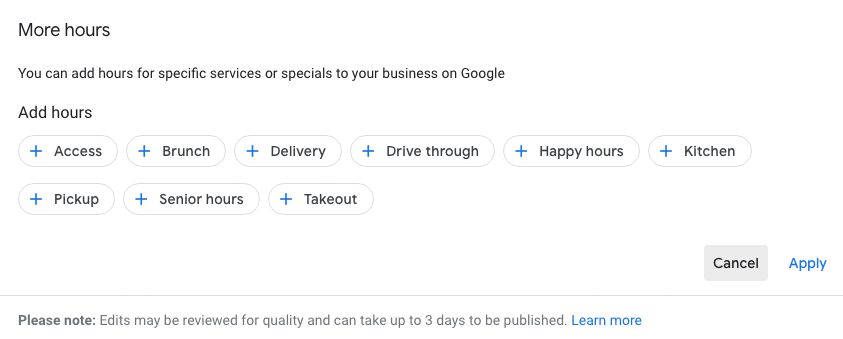 Select the day and the custom hours for the specific service and click on 'Continue'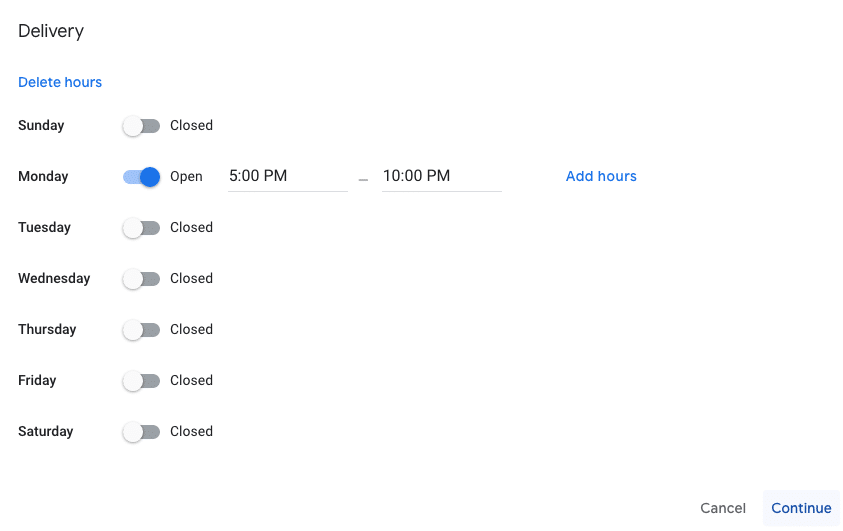 Repeat for each service you wish to set custom hours for
Once you have set the custom hours, click on 'Apply'
Please note 'More Hours' won't display until you have set up regular hours.
Please let me know if you liked the post. Just click on one of the two buttons