In this article I explain what is Google Search Console association.
You will learn about this new functionality available in Search Console and how to associate your Google Analytics account to it.
If you need help with SEO for your Wix website, make sure you get in touch.
What is Google Search Console Association?
It is a connection between a Google Search Console property and another entity or property from another Google service, for example Google Analytics.
What Types of Google Services Does it Support?
It supports the following services:
Google Analytics
Google Ads
Youtube
Play Console
Actions Console
Google Web Store
How to Create an Association with Google Analytics
To create an association with Google Analytics:
Visit search.google.com and login with your username and password
Scroll down to and click on Settings, then select Associations
1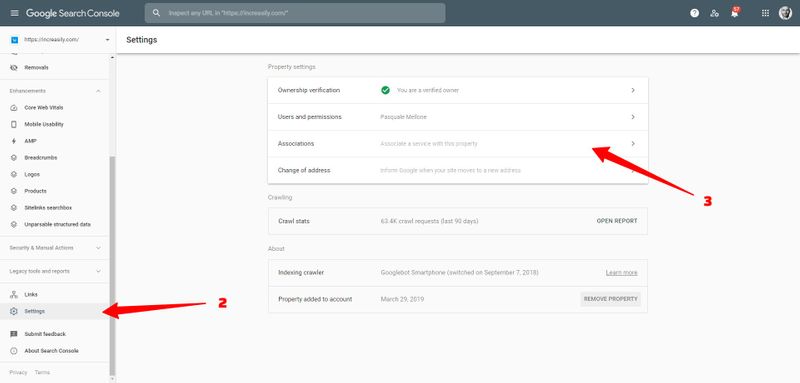 2-3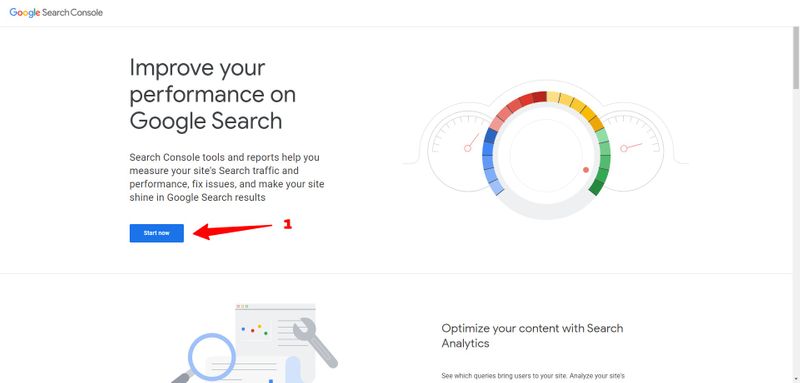 4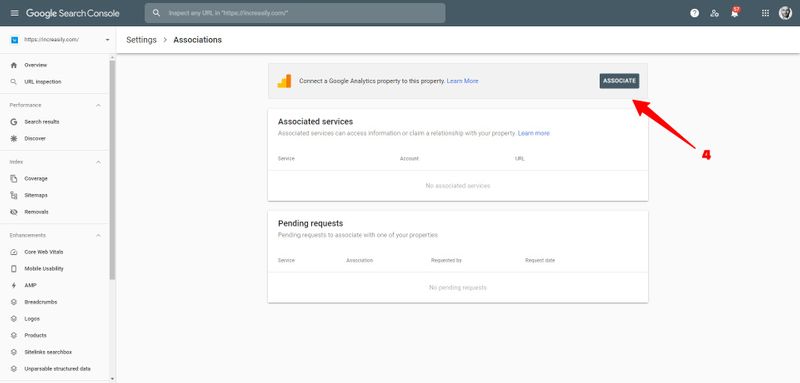 5-6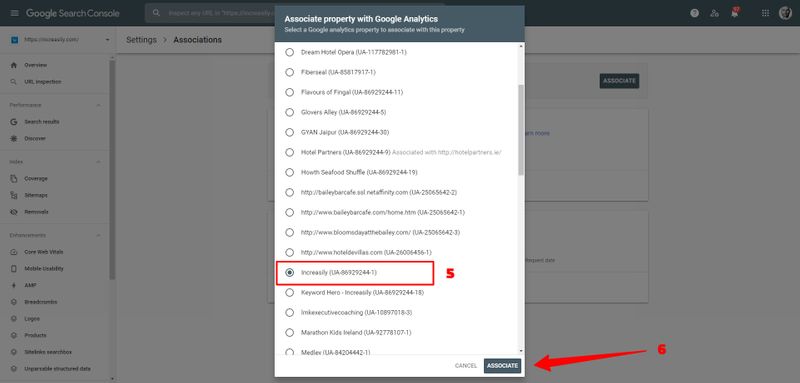 Sources
https://developers.google.com/search/blog/2021/02/search-console-associations
https://support.google.com/webmasters/answer/9419894
Featured image by Myriam Jessier on Unsplash
Please let me know if you liked the post. Just click on one of the two buttons