How to Import an RSS Feed in WordPress – In this article I am showing you how to import an RSS feed in WordPress.
You will learn what an RSS feed is, why you might want to use it to syndicate content to your website (and what syndication is), how to import an RSS feed in WordPress with a plugin and how to select a specific post category to import.
If you are interested in WordPress tutorials, make sure you also check these other articles of mine:
If you need help with WordPress, make sure you check our Web Maintenance services and monthly plans.
RSS stands for Really Simple Syndication and it's an XML-based format used to access and import content from a website.
You can use an RSS feed mainly for two reasons:
To subscribe to updates from a website. Each time a new piece of content is published on the given website, you will receive a notification
To syndicate content from a website to another website
What is Content Syndication?
Content syndication is the practice of importing content from a third party source, usually a website, through the corresponding RSS feed.
Why Should You Consider Content Syndication?
Some of the reasons to consider content syndication are:
You have a network of websites and want to give publicity to the content your produce cross-network
You have found a number of websites that are relevant to your website's main topic
You want to increase the number of articles published on your blog or website
How Does Content Syndication Work?
To syndicate content from one or more third party websites, you need to access and import their RSS feed.
Some of the ways to find an RSS feed of a website are:
Type domainname.com/feed or domainname.com/rss (replace 'domainname.com' with your own domain and extension)
CTRL + U to view the source code of a page, CTRL + F and search for 'rss', then copy the corresponding URL (replace CTRL with Cmd if you are on iOS)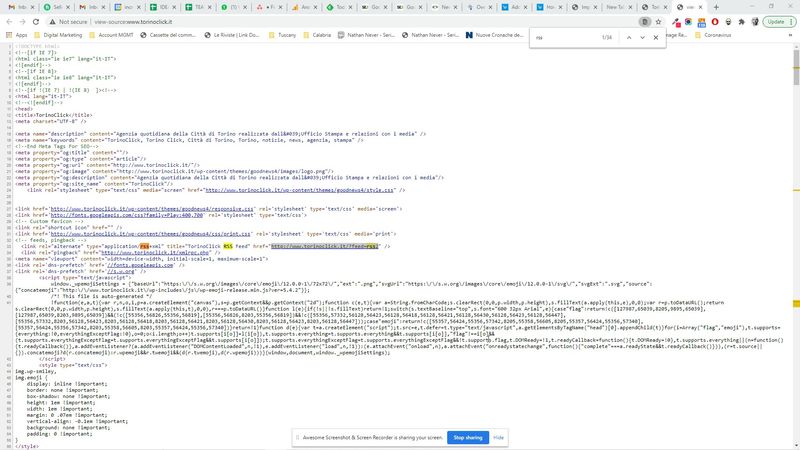 To import an RSS feed in WordPress with a plugin:
Install and activate your RSS feed plugin of choice (for the sake of this tutorial, we are going to use Feedzy by Themeisle)
Click on Feedzy > Import Posts
Click on New Import
Add the RSS feed URL that you found by following the previous steps and give a name to your feed
Click on Save or Save and Activate (if you want your feed to start working right away)
If you haven't clicked Save and Activate, switch the toggle to Active
Click Run Now and import the posts
Copy and past the following shortcode to display the feed on your posts, pages or widgets: [feedzy-rss] (for further feed customisation, please check Themeisle's shortcode documentation)
2-3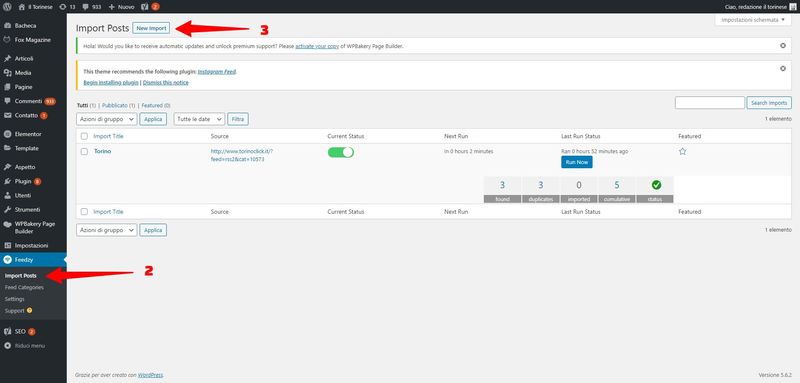 4-5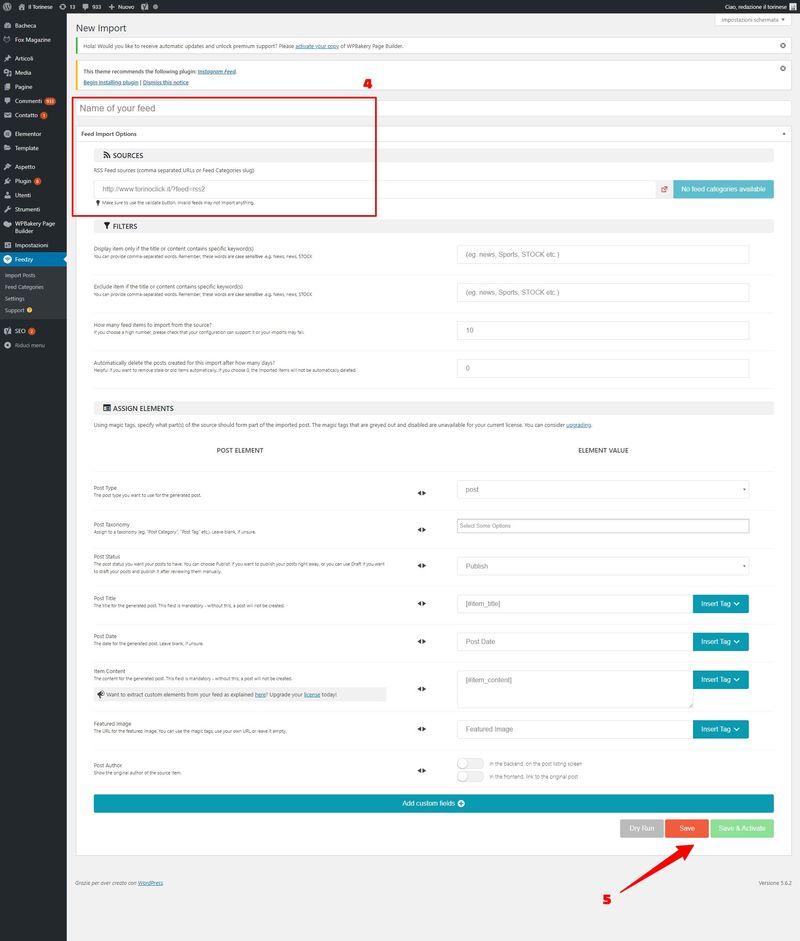 6-7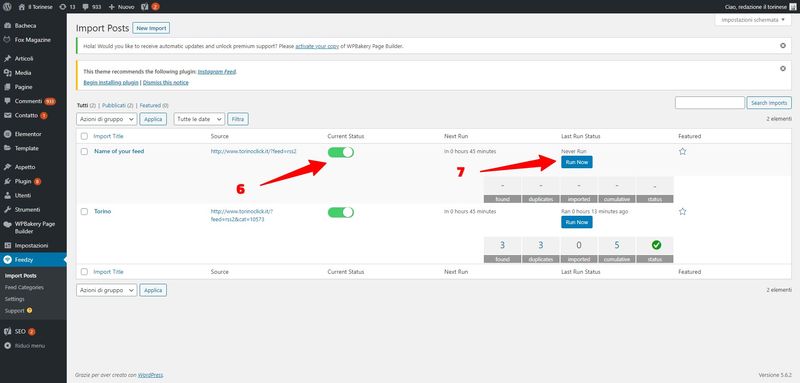 To import an RSS feed category in WordPress:
Follow steps 1-3 from the previous tutorial on How to Import an RSS Feed in WordPress
Find the URL structure of the website you want to import the RSS feed category from by clicking on the category name in the post meta data
Add it to the RSS feed URL as &[the site's category structure] (in this tutorial the final URL is http://www.torinoclick.it/?feed=rss2&cat=10573, in other cases it might be &category=nameofyourcategory)
In some cases the RSS feed URL might be domainname.com/feed or domainname.com/rss (with no previous question mark used). If that's the case, replace the & from the example above with ?  so that it reads domainname.com/feed?cat= or domainname.com/feed?category=)
I hope that by know you have learned how to import an RSS feed in WordPress. For importing an RSS category, I couldn't find any free plugin so that's why I came up with this trick.
If you liked the article, please comment and / or share How to Import an RSS Feed in WordPress on your social media channels.
Sources
Featured image by Markus Spikse
Please let me know if you liked the post. Just click on one of the two buttons