Add health and safety attributes in Google My Business – On September 11th Google announced the introduction of health and safety attributes for Google My Business listings.
I wrote about it in How to Add Covid-19 Precautions on Google My Business.
The health and safety attributes included:
Appointment required

Mask required

Staff get temperature checks

Staff wear masks

Temperature check required
Now some users noticed some new attributes (via Search Engine Roundtable):
Safety dividers at checkout

Staff required to disinfect surfaces between visits
Here's a screenshot from the Increasily GMB, Health & Safety attributes section: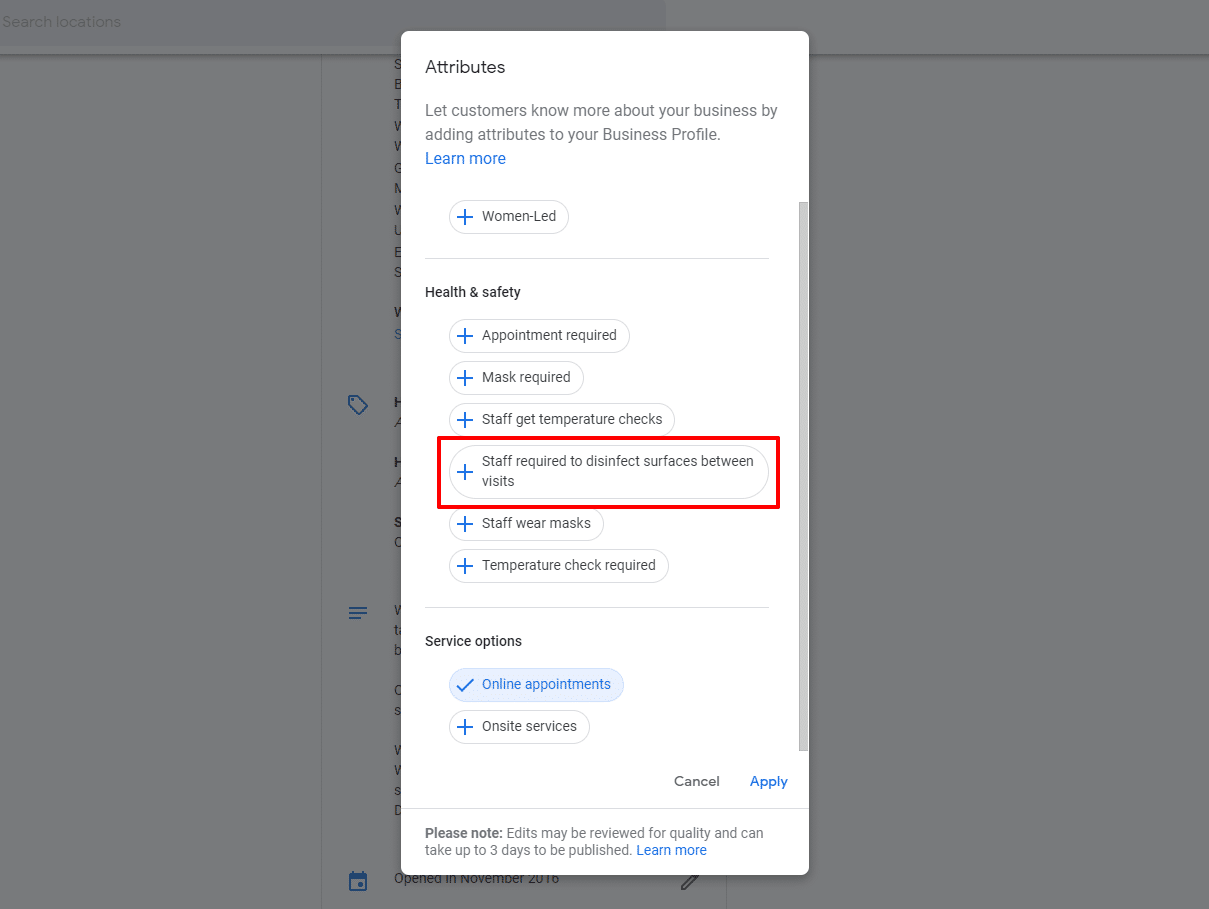 As you can see, I only see one of the new attributes. This is likely because some attributes might only be available for certain types of businesses.
How to Add Health and Safety Attributes to GMB
To add Health and Safety attributes to Google My Business, including the new ones:
After selecting your listing, click on Info

Scroll down to Health & Safety and click the pencil icon to edit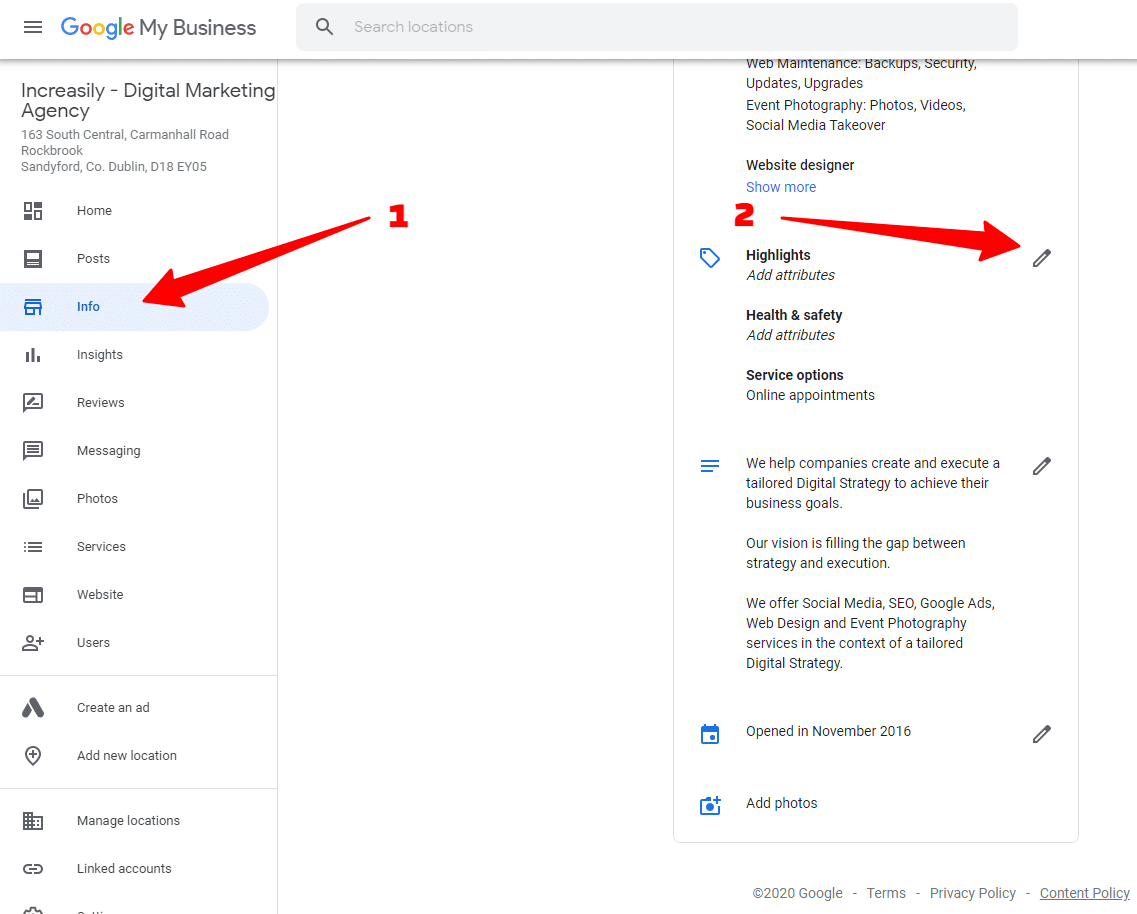 I hope you find this article useful. 
If you want to know more about Google My Business and Coronavirus, make sure you check my article How to Update Google My Business during COVID-19.
If you need help with Google My Business and Local Search in general, make sure you check our SEO services.
Sources
https://unsplash.com/photos/1ciW8jjNcOw
Please let me know if you liked the post. Just click on one of the two buttons