How to Enable HTTP/2 on Your Website – In this article I write about how to enable HTTP/2 on your website.
You will learn what it is, why it's important and how to enable HTTP/2 on your website.
If you need help with enabling this data communication protocol, make sure you check our Web Maintenance services.
What is HTTP/2?
It's a data communication protocol between clients and servers. It's an expansion on the features of HTTP/1.1
Why is HTTP/2 Important?
HTTP/1.1 has been relatively unchanged since 1997. The new protocol brings improvements in terms of new features and performance.
It's supported by a variety of web browsers, servers and most recently by Google Pagespeed Insights.
Features of HTTP/2
The main features of HTTP/2 are:
Faster encryption
Multi-host multiplexing
Header compression to improve both performance and security
Improved stream prioritisation
Benefits of HTTP/2
The main benefits of HTTP/2 are:
It improves the performance (= page load speed) of your website overall
It's particularly geared towards optimising your website's mobile performance
It optimises the uses of resources on your network
It improves the security of data communications
Coming May 2021 and the Core Web Vitals, it will help improve your rankings
HTTP/2 and Your Website
Before you can enable this protocol, you want to check whether your server supports it or not.
How to Check HTTP/2 Support
To check if your server supports the HTTP/2 protocol:
Visit https://http2.pro/
Enter your website URL in the corresponding field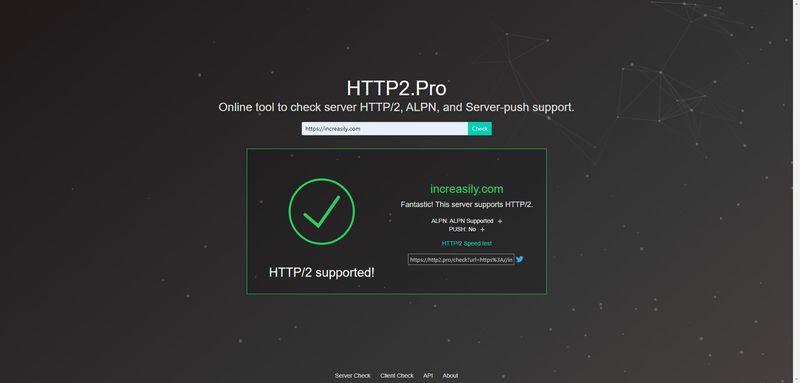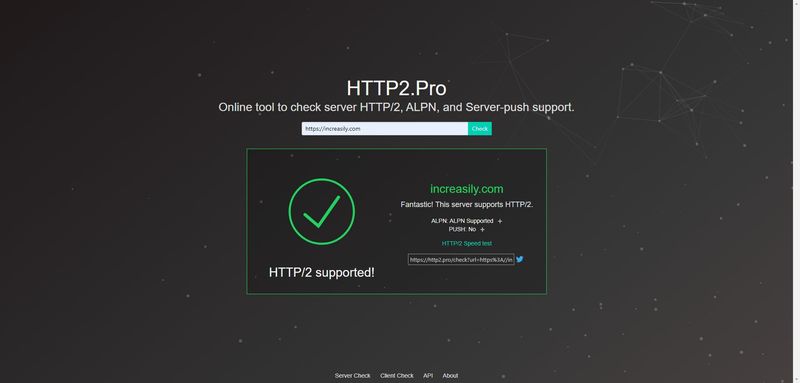 How to Enable HTTP/2 on Your Website
If your server supports this protocol, in theory there shouldn't be anything else for you to do.
If your server doesn't support the automatic connection of the protocol, you can follow the steps described in this article (for advanced users of websites on Apache or Ngix servers).
How to Enable HTTP/2 on Cloudflare
If your website uses Cloudflare as a Content Delivery Network (CDN), the HTTP/2 protocol 'is automatically enabled for all accounts on any plan level, and requires no changes to your web server configuration'.
Sources
https://www.cloudflare.com/website-optimization/http2/what-is-http2/
https://seoagencydublin.ie/pagespeed-insights-and-http-2/
Featured image by Cristina @wocintechchat.com on Unsplash
Please let me know if you liked the post. Just click on one of the two buttons